WebaP

Sys -

CRM Customer Relationship Management
Store, Sort, Filter and Report on
Customer

Data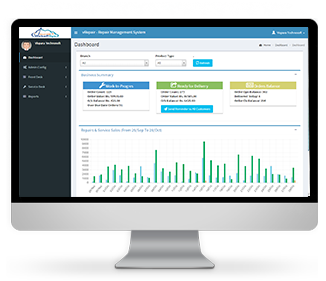 Managing customers is an important part of any business. WebaPSys is cloud based CRM software allows quick access to your customer information. As well as being able to select the best contact method for your customers.
CRM software keeps track of all your customers with a simple interface, allowing you to add and edit with ease.
CRM software prevents duplicate customer data from being entered and maintained.
CRM software keeps your customers up to date with integrated SMS and Email messaging.
With one click, manage and track all payments and credits in a secured way.
CRM software makes early and frequent follow up with customers.
CRM software helps you build long term relations, which may enhance repeat purchase.
Complete and Integrated
CRM

Solutions

A smart CRM software gives you the information you need in a way that you can use it. Ideal CRM software offers you a solution to simplify your processes. Our CRM reporting system gives you complete visibility into your sales cycle.
Aggregate marketing data & target the right customers to simplify and streamline your business process.
CRM software simplifies repetitive tasks so you can concentrate on leads.
CRM software helps to find more leads, close more deals, keep more customers and grow your business.
Win more jobs in less time when you can communicate with your potential customers directly.
Highly scalable to suit your business need.